There are many ways you can donate to help us continue to brighten people's lives; through monetary donations, supplies, or stamps! Only volunteers make A Bright Spot run. No one is paid a salary or individually benefits from these funds. ALL donations go to the running of this charity organization. Donations help pay for postage, IT fees, supplies, etc.
YOU CAN WRITE OFF YOUR DONATIONS!
Since we are a 501(c)(3) public charity, all donations are tax-deductible.
Donate Physical Goods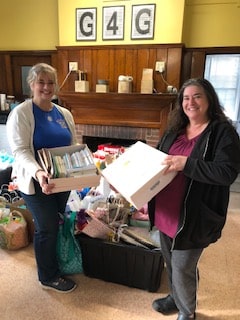 Donate Cash
Cash Donations through Stripe. Cash is used to pay for this website, postage, fees, and other direct needs.
GoFundMe
We also have a GoFundMe donation page, if you would prefer to use that.
PayPal
Support A Bright Spot when you shop online with PayPal. Set us as your favorite charity, and you can donate $1 each time you check out with PayPal. Get started here. Look for the heart under our name and EIN number.