Everyone deserves
A Bright Spot in the day!
Who doesn't like surprise mail? A Bright Spot sends uplifting messages to anyone who could use a kind letter, note, or card.
Simple as that.
We aim to make others feel seen, heard, appreciated, supported, and loved.
We do this through supportive cards and notes. Who doesn't like a surprise "Bright Spot in their day?"
Whatever the need for A Bright Spot, we'll be there to brighten the day with a card or uplifting note.
We send free cards to individuals, caregivers, hospitalized children and seniors,
deployed service members, or anyone who needs a reminder that they are loved and appreciated.
The Power of Cards
The findings of the recent experiments, carried out by the Brighton-based independent laboratory Mindlab, confirmed that greeting cards increase the sense of well-being. [SEE THE FULL ARTICLE]
What people are saying about us …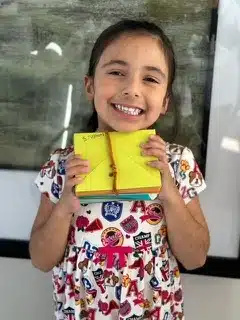 A Bright Spot gave my daughter an opportunity to serve her community. Even though she is little, she is very mighty and is eager to get involved in community service. She feels like she is changing the world and is learning about the wealth of kindness at the same time. We will definitely be making more cards and sharing smiles.

With love, a proud Mama from Ashburn.
Some of the organizations we Brighten lives for …
Click on the Group Requests button to add your group!
Our Partners
EIN: 92-1058676